Applies to: FlexFit Adjustable Bases made before February 2014
Try these steps first.
Set your remote down.
Unplug your base.
Wait 20 seconds.
While you're waiting test a lamp or another device to make sure your outlet is getting power.
Plug your base back in.
Check your FlexFit base control system, located on the floor under the bed, to make sure the power cord is securely pushed into the system. If there is a red switch, make sure it is on.

Not all bases have a control system located on the floor.

Test returning your base to flat. Note: If your FlexFit base control system looks like the one pictured below, please attempt to force the base to flat: Press and hold the learn button (approximately 30 seconds). Then, contact our adjustable base service provider at 855-447-3274 Monday through Saturday, closed Sundays.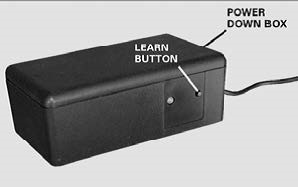 If your base still won't adjust, please contact us for additional support.