Overview
The sleep health feature provides a 7-day trend to tell the story of how sleep duration, efficiency and timing work together to deliver sleep health.

HOW THE SLEEP HEALTH FEATURE WORKS
Sleep health helps define sleep quality by breaking down the critical components of good sleep.
Sleep duration is how long you slept compared to your sleep goal.
Sleep efficiency is how well you slept, measured by restful sleep, and compared to your monthly restful sleep average.
Sleep timing is when you slept compared to your ideal sleep schedule. Your ideal sleep schedule is personalized to you based on your sleep habits over time.

Timing provides a last 7-day trend view so the customer can understand how light exposure and regular bedtime routines can improve her sleep quality and result in better sleep health.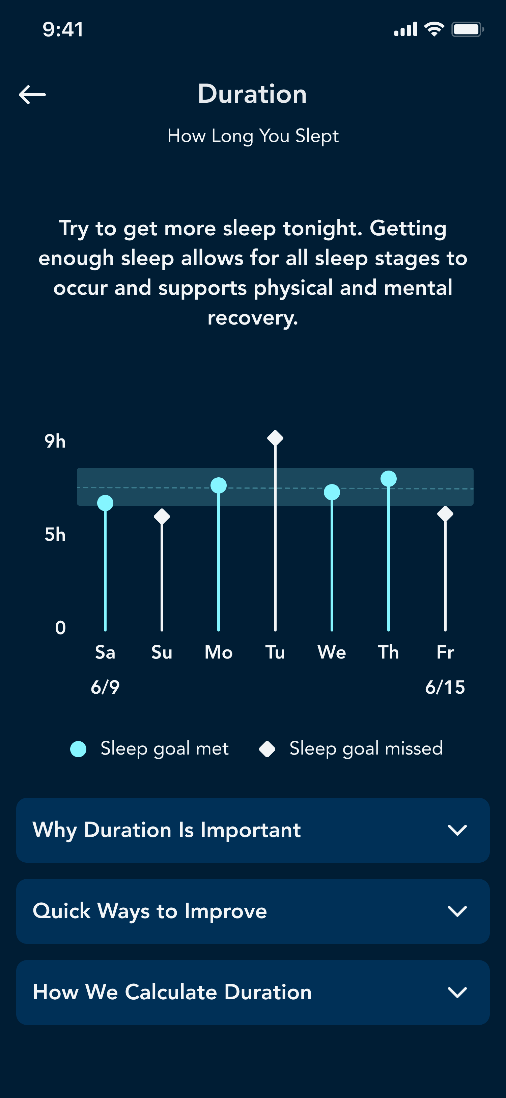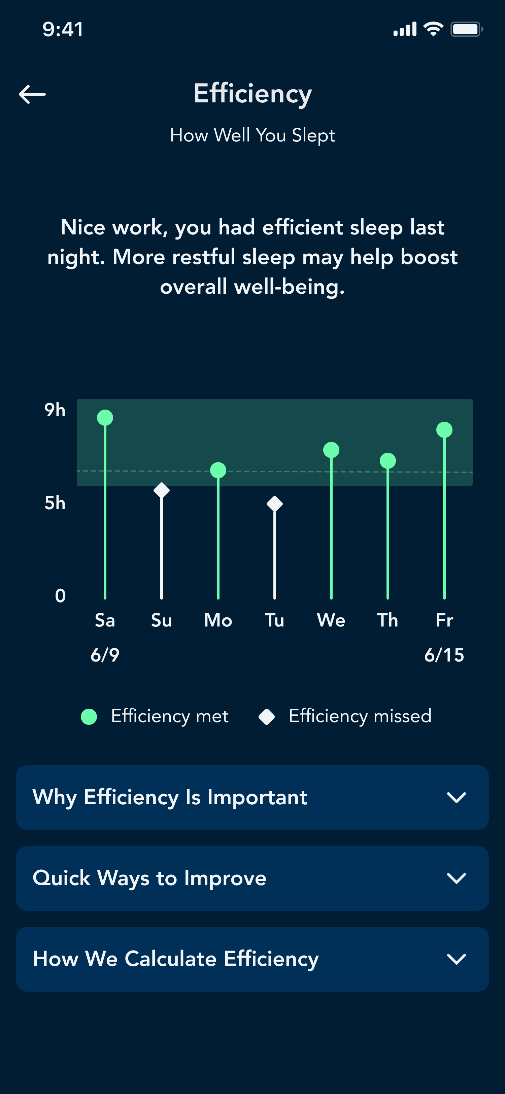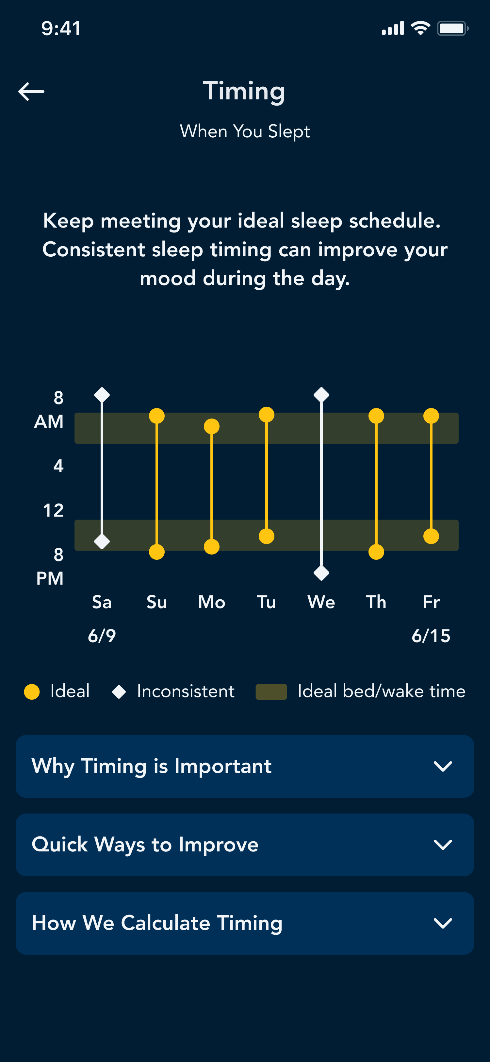 ACCESSING THE SLEEP HEALTH FEATURE
To access Sleep Health see select the Health tab in the Sleep Number app.
Open the Sleep Number app and select the Health tab.
View your 7-day sleep health trend.
Tap View Details under Duration, Efficiency, or Timing to see the previous 7 days' duration, efficiency, and timing trends.
FAQS
Q: What is the difference between the sleep efficiency (restful sleep) average in Sleep Health and the restful sleep average in Sleep Session?
A: Your sleep efficiency is the amount of restful sleep you get each night and is compared to your last month's restful sleep average.
In sleep session details, you are able to see your 30-day restful sleep average.