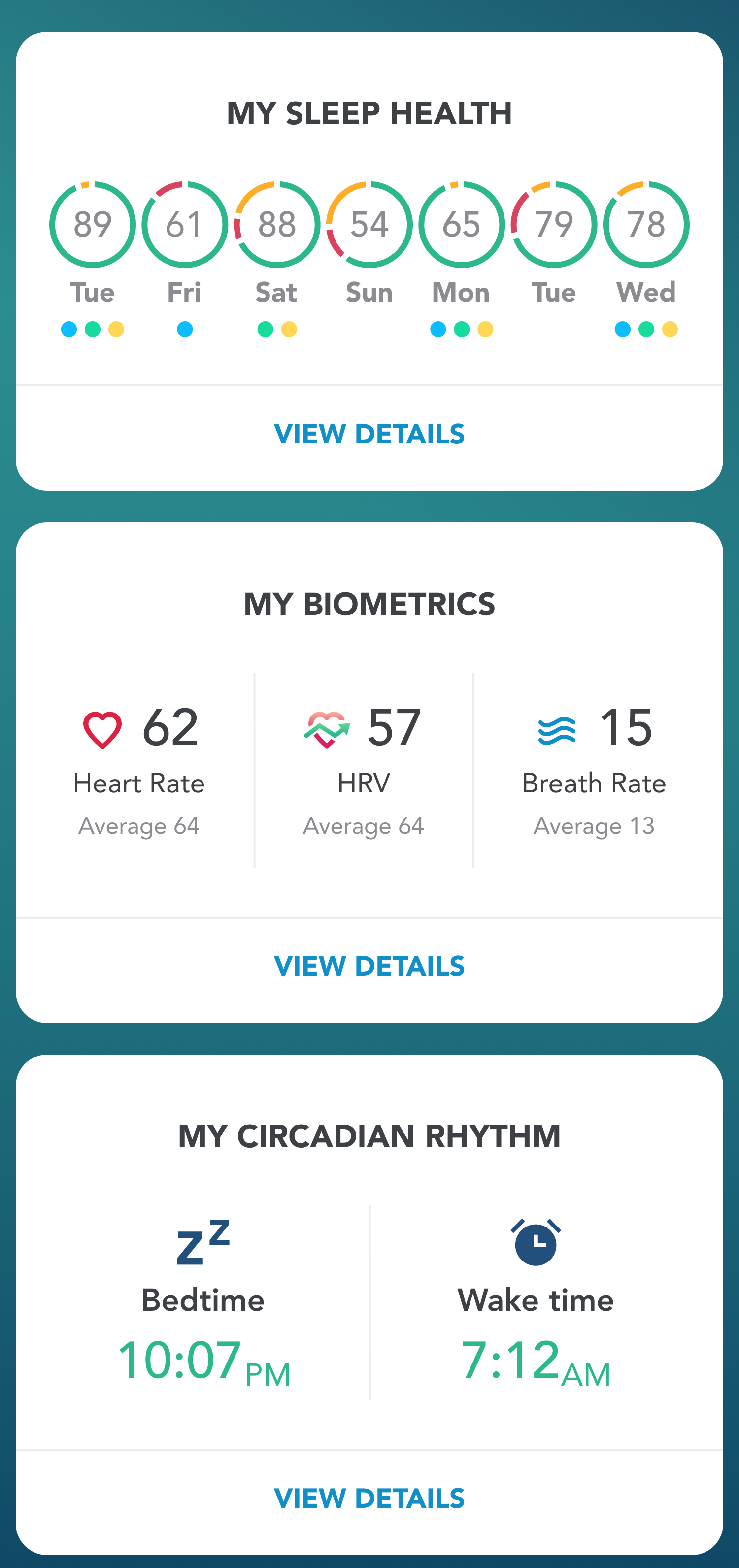 Overview
​Biometrics track your average heart rate and respirations per sleep session, providing historical comparisons.

Consistency impacts you positively. Spikes or dips in average heart rate can lower your score for a session.

The app does not provide real time tracking and is not a medical device intended for diagnostic purposes. Biometrics are recorded as an average and are useful for tracking changes to your biometrics night over night.

​Contact your doctor for questions and concerns about your health.
​Sleep Screen View
Users can view average​ beats per minute (BPM) and breaths per minute (BrPM) for the sleep session.

Select View Details to see rolling 7-day and 30-day summaries of each biometric.
View Details
Rolling 7-day and 30-day charts are available for a quick historical view.

Minimum, average, and maximum recordings are displayed at the bottom of each section.

"Why Is This Important" takes the user to information about how the system uses biometrics.