A Sleep Number FlexFit™ Smart base comes with adjustable height legs and will fit inside most standard size bed frames. We recommend measuring your furniture to make sure there is enough space for an adjustable base.
An adjustable base cannot be combined with platform furniture or under bed storage drawers.
An adjustable base needs at least 10.25 inches to clear the height of the ledge attached to the inside of your furniture's side rails or a width measured from cleat to cleat that is large enough to fit the width of the adjustable base.
Slats must be removed from your bed frame prior to the technician's arrival on the day of delivery.
Take two measurements!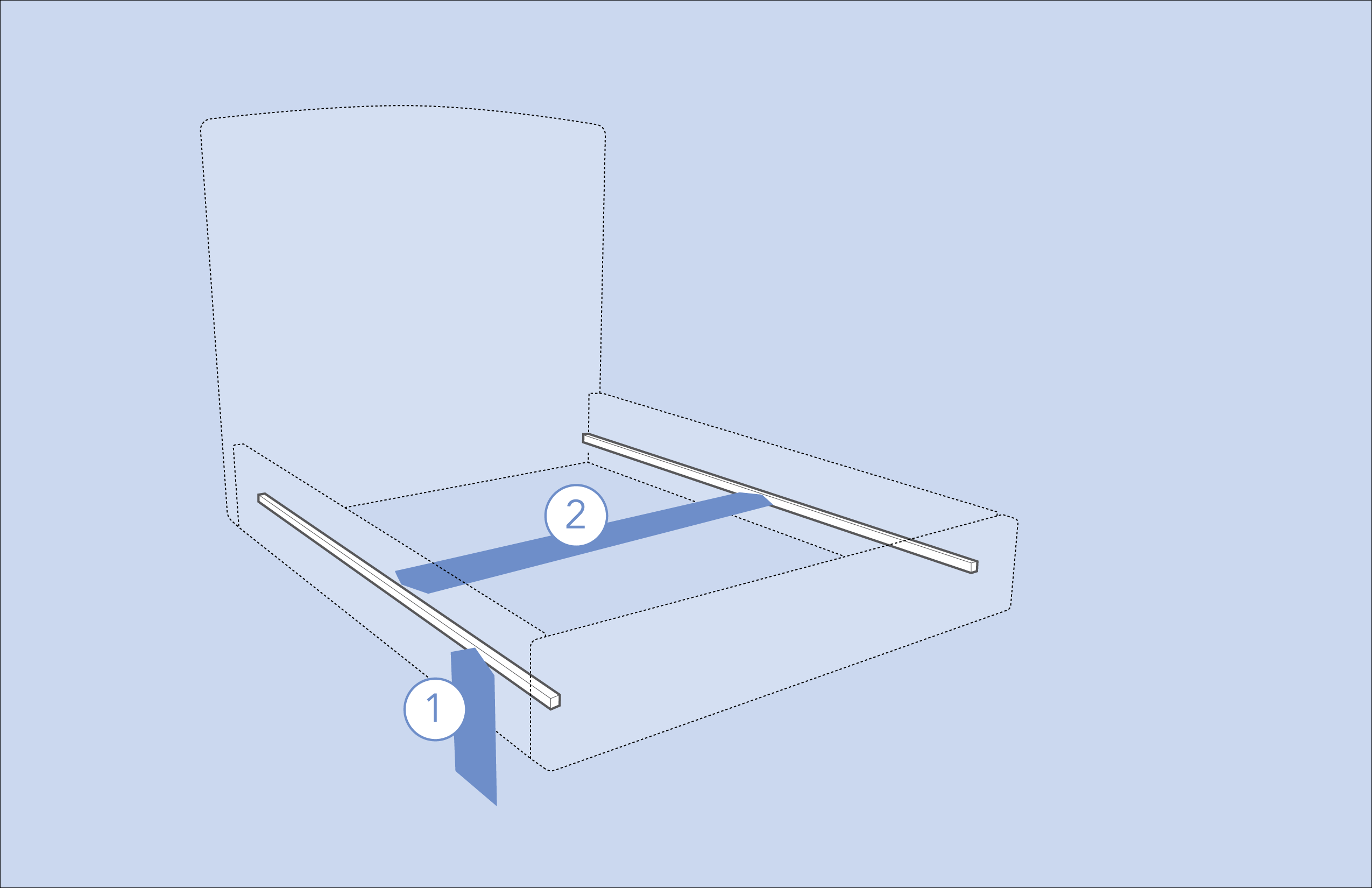 If your base has a ledge for slats attached to the side rails measure the height from the floor to the top of the ledge.
Measure the width of the bed frame at its most narrow point, from ledge to ledge.
If the height of the ledge is less than 10.25 inches the base will fit inside standard sized furniture.
If this measurement from ledge to ledge is larger than the width of the base, the base will fit.
If the ledge is taking up too much space, but there is enough space from side rail to side rail, the base needs additional height to clear the ledge.
Extended height legs are available through customer service.
Extended height legs are an option if the ledge is no more than 11.75 inches from the floor to the top of the ledge. This will add an additional 1-2 inches to the height of your bed.
If the height of the ledge is above 11.75 inches your furniture will not work with a Sleep Number adjustable base.