Your modular base can be placed inside a bed frame or combined with Sleep Number® legs and brackets.
1. Connect side rails
Connect the short and long side rails. Push firmly; joints fit tightly.

Insert pins by sliding down into side rails. Push firmly. Make sure top of pin is flush with top of side rail.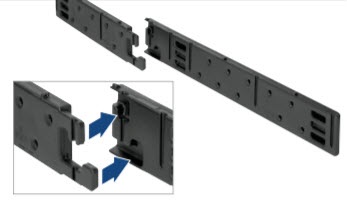 2. Attach legs and brackets (Optional accessories*)
Brackets are used to attach a headboard and foot board to a Sleep Number modular base.

Locate holes in the side rail. Insert bolt through bracket, side rail, and leg holes. Make sure cupped side of washer faces leg and head of bolt is flush with side rail. Hand-tighten washer and wing nut. Repeat for other bolt.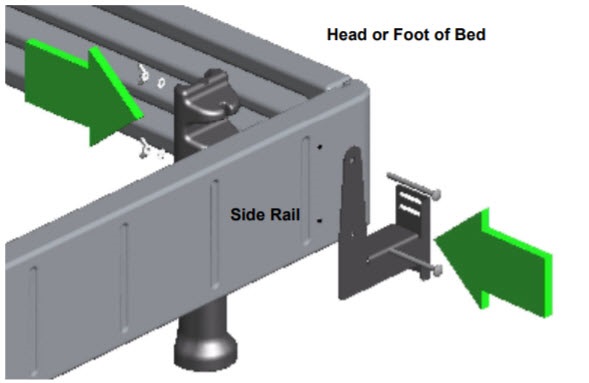 If you have a Queen base, attach 3 additional legs to support beams 1, 2 and 3 (see below).

Check wing nuts 2-3 days after initial assembly to ensure proper tightness.
3. Insert support and end beams.
Match "A" end of support/end beam with the "A" groove of the side rail. Match "B" end of support/end beam with the "B" groove of the side rail.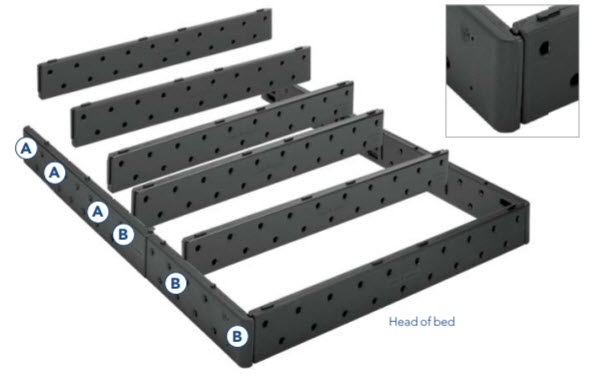 4. Slide and lock deck panels
Slide deck panels onto frame from outside in, locking each deck panel into place by securing it to the tabs of the frame and beams. Ensure the deck panels are flush on all sides. Panels fit snugly; do not force.

5. Place coverlet over base when complete.
*Optional Accessories are sold separately. Please shop online or contact us to order accessories.